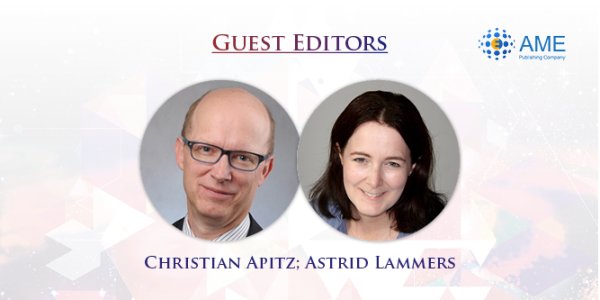 This series on "Pediatric Pulmonary Hypertension" is edited by:
- Christian Apitz, Division of Pediatric Cardiology, University Childrens Hospital Ulm, Ulm, Germany.
- Astrid E. Lammers, Department of Pediatric Cardiology, Clinic for Adult Congenital and Structural Heart Disease, University Hospital Münster, Münster, Germany.

By bringing together a number of specialists to refine and advance current knowledge on the topic of pediatric PH, we hope that this special series may stimulate and inspire physicians and researchers in order to move forward with care of children with this progressive and complex disease, true to the motto "It's through collaboration that advances are made".
Disclosure:
The series "Pediatric Pulmonary Hypertension" was commissioned by the editorial office, Cardiovascular Diagnosis and Therapy without any sponsorship or funding. Christian Apitz and Astrid Lammers served as the unpaid Guest Editors for the series.